Avis Location Information
Avis Firenze Airport Vespucci Car Rentals
Location Contact Information
Location Name:
Avis Firenze Airport Vespucci Rent-A-Car
Address:
Aeroporto Peretola
Florence
,
50127
,
Italy
Phone Number:
(39) 055-315588
Hours of Operation:
Sun-Sat 08:00 - 23:00

Loading Map of Firenze Airport Vespucci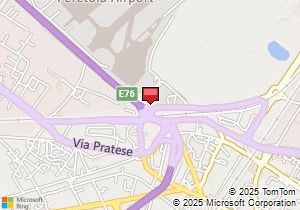 Other Avis Locations Near Firenze Airport Vespucci
Additional Location Information
AFTER-HOURS RETURNS
It is true that some locations do have key boxes. However, Italy would like you to follow the procedures below.
>Vehicles returned out of office hours are accepted in most rental locations.
> Customer must request the after hours return in advance with the renting location to receive approval.
> Charges will be based on the next opening day and hour of the return location, NOT on the time the customer returned the car after hours.
NOTE: Customers must be informed at time of Reservation that they will be responsible for the next day charge and the price quoted must be written in the remarks field.


Check Rates at FLR
Avis Locations Near Florence
Day: 7.00 EUR
Week: 49.00 EUR
Month: 105.00 EUR
Plan Inclusif: Inclus
Driver: 25 years old: issued 1 year
Driver: less 25 years old: issued 2 years
A-B-C-D-E-F-G-J-K-M-P = 21 years + young driver surcharge
H-L = 25 years (25 years and older do not pay young driver surcharge)
FORBIDDEN COUNTRY : Albania, Cis, Hungary, Poland, Bulgaria, Belarus, Estonia, Finland, Lithuania, Russia, Serbia, Herzegovina, Romania, Ex Yugoslavia (Bosnia etc.), Greece, Lettonia, Czech and Slovak Republics, Ukraine, Moldavia ( and all eastern country), Africa, Malta, Cyprus and Middle East.Forbidden in Italian island except: Sicily and Sardinia.
Groups: A-B-C-D-E-F-I-M-K: allowed in croatia (not by ferry) and Slovenia (Slovenia - tax 35.00/rental)
Refueling Service Charge: 13.00 EUR/rental
Death: 75,000
Medical: 3,000
With Medical Deductible 70 EUR Applies
Death: 300,000
Medical: 15,000
Hospitalization: 102/Daily the time of the Hospitalization
Perso Effect: 3,000/car with a max of 350/object
With Medical & Perso Effect Deductible 70 EUR Applies
Location Service Charge (LSC)
Airport:16%
Railway: 8%
Vehicle License Fee(VLF)
1.73 EUR/day (max 18 days)